Wrap-Ups has the capability of ink jetting on one and two sides for many applications.
We can provide:
Addressing
Numbering
Pin Numbers
Bar Codes
Variable Messaging
Our inline imaging allows us to ink jet from one side or both sides of a sheet. Wrap-Ups also has the ability during the folding process to image with two 1″ Scitex 5120 Heads.
We can also provide data processing services, allowing your project the best postal discounts available for your specific mailing. We can even set your job up for Zone Skipping, if your density is great enough to outweigh the freight charges.
When we finish processing your job, we can mail it too. We can deliver your piece to the USPS or request pickup from the USPS. No additional sorting is necessary.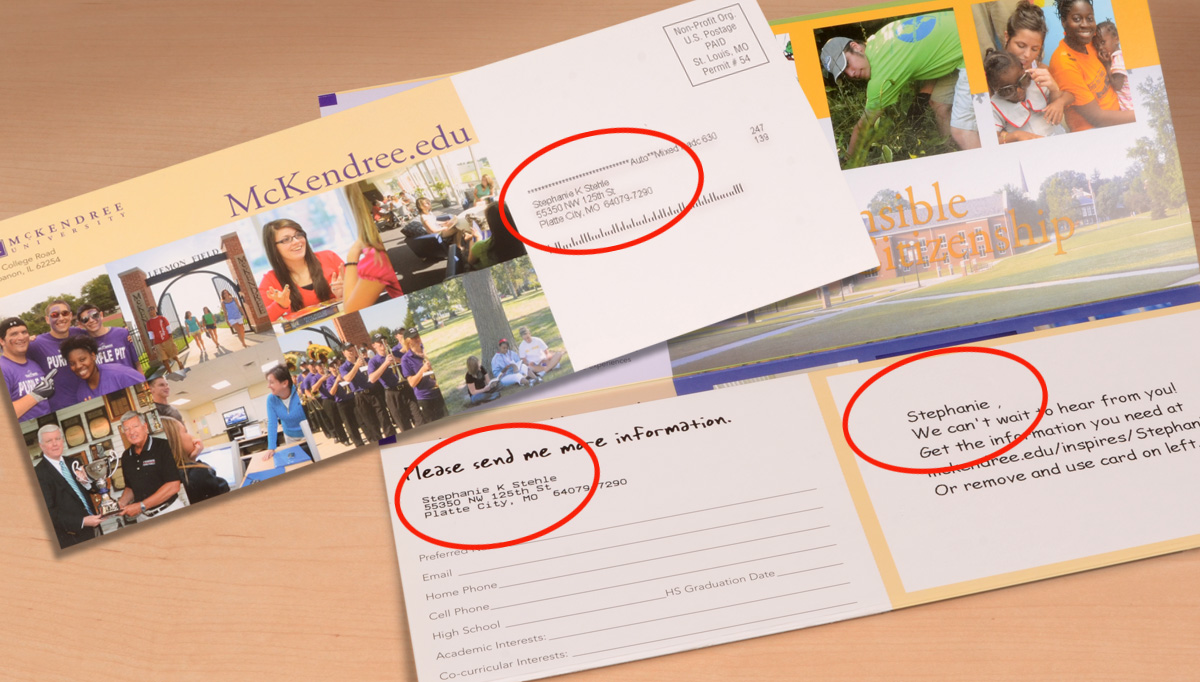 Contact Us today to speak with one of our experienced professionals about your ink jetting needs!