Not all books are created equal when it comes to "binding strength," which is measured in the force it takes to remove a page from the glued spine. It's vital that the company you choose has the correct tools to make the strongest possible binding. Wrap-Ups not only has the proper equipment, but also years of experience necessary to bind your books for longevity.
Wrap-Ups' NEW perfect binder has three separate motorized spindles for preparing the spine of books in the best manner to expose paper fibers and promote glue penetration. Every binder has a primary mill that removes the folded edge of the signature, but at Wrap-Ups we have two additional and separate motorized spindles. The two spindles further work to expose the fiber of the paper stock, which is a key element of book strength because this gives the glue a better surface to grip onto.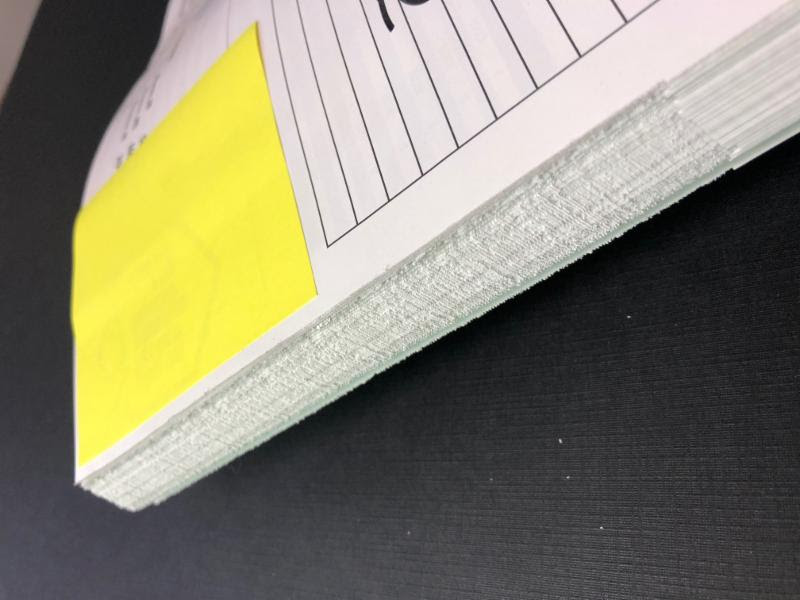 Example of Spine Preparation
Please feel free to contact us and come by for a tour of the new machine. We love what we do and hope you do too!